Interior Design Do's & Don'ts
I had the opportunity to chat with Interior Design Director, Linda Coin, of Decorating Den Interiors about the importance of home staging. One of the first questions we tackled - "Why Stage?" - To that, she responded... "Selling a home is DIFFERENT than living in a home." Which really set the tone for our discussion. You can watch the webinar recording linked at the bottom of this blog. Here are the highlights from our discussion.
Linda Coin's advice for home staging:
1. Declutter
This is always Step #1. Act as if you are visiting your home for the first time. What items can be removed from the picture? The top areas of clutter are...
Kitchen counters

Bathroom counters

Bookshelves & Desks

TV stands/Nightstands

Mantels
There are unique storage options out there, but honestly, most of this stuff should be purged or packed away and stored elsewhere.
2. Paint
I know this has become "standard advice" for preparing your home for the market, but that's because it's important. Plus, it's a relatively cheap and easy task that you can tackle yourself! When repainting, stick to neutral colors or even 3-color schemes like Linda mentions in the webinar.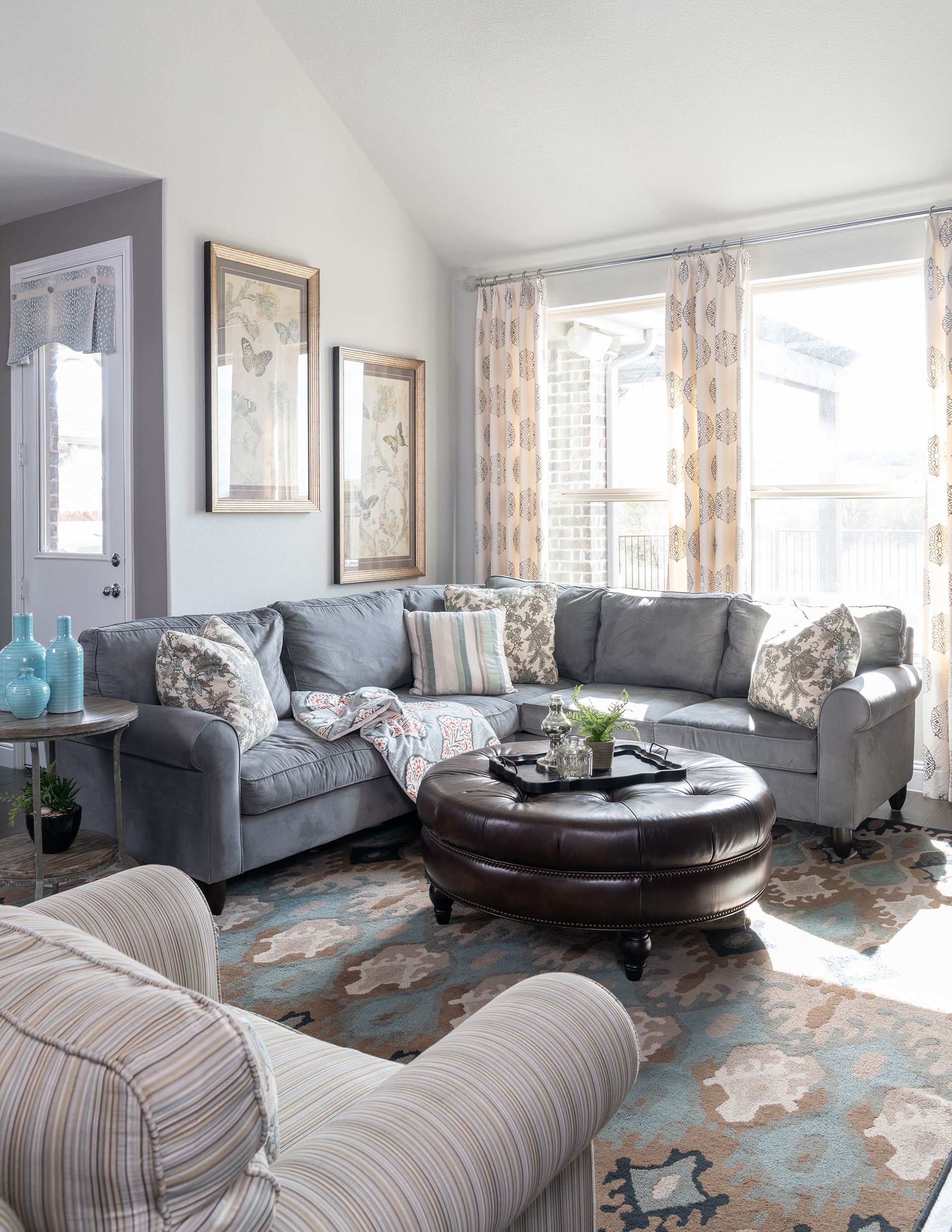 Designer Tip
Decorate in odd numbers - 3,5,7. Asymmetrical groupings are more interesting than symmetrical and more pleasing to the eye.
3. De-Personalize
Remove large family portraits

Remove political content

Minimize religious artifacts

Minimize eclectic artwork
This is a tough pill to swallow for most, after all, it's YOUR HOME! But, it's very important to reduce anything that causes a distraction. Potential buyers need to envision themselves living in your home, but if there are too many distractions, this becomes hard to do.
4. Furniture Arrangement
This brings us back to the first point - selling a home is DIFFERENT than living in a home. What might seem like a normal furniture arrangement could be a terrible layout for someone walking through your home. Take for example the living room. When you walk into the living room do you see the backs of huge comfy armchairs all facing the TV? Or, do you see chairs slanted with a welcoming position, which brings your eyes up to highlight the beautiful view out of the window?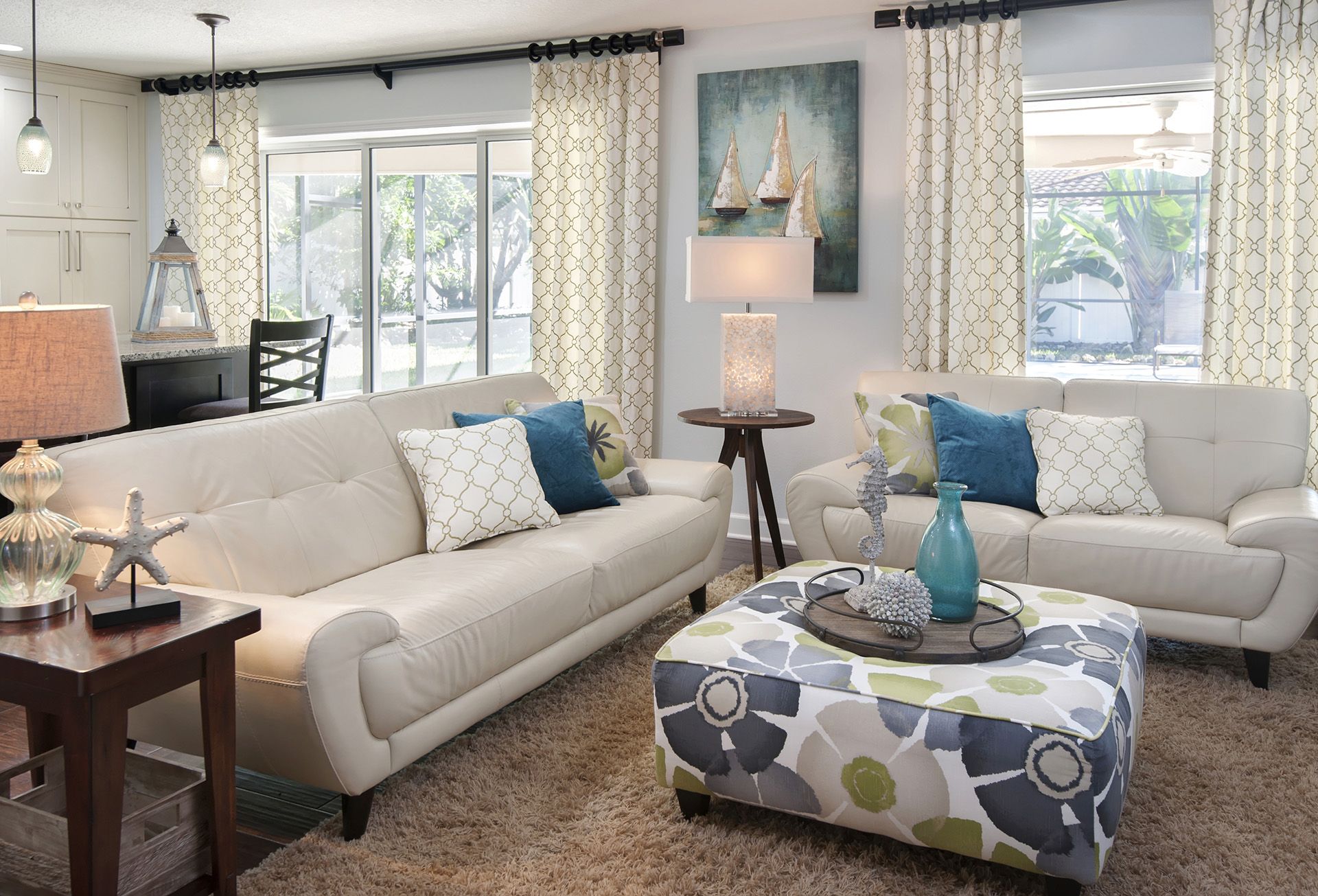 Designer Tip
Groupings should be attractive from the point of view from which they are normally seen - above, side, front on, etc.
5. Flooring
When you realize that flooring covers such a large portion of each room in your home, you start to think of it as part of the home's decor. Linda offers great advice for types of flooring that is easy to install, affordable, and durable - which is especially important for vacation rental homes in Southwest Florida.
6. Lighting
The tips could go on and on, but lighting is important to highlight as our final "key takeaway" for home staging. Even though it goes against the trend of energy conservation, we suggest upping the wattage of the light bulbs in your home and opening the curtains and blinds for any showings to let the natural light in. A light a bright home is always more attractive than a dark and dreary space.
Watch Our Webinar
We recorded a live webinar about home staging and interior design tips. Click "play video" to watch!