Leigh Gevelinger, the owner of Coastal Vista Design, is an AMAZING Landscape Architect. She has helped transform our own yard and has done wonderful work for our clients as well. I had the pleasure of speaking with her about mastering your Southwest Florida home's curb appeal. Here's a short recap - but I encourage you to watch the full video at the bottom of this page.
Leigh's advice for mastering curb appeal:
1. Color, Color & More Color
Color is what brings life to your yard. Incorporating the use of "annuals" (plants that have an annual bloom schedule) is one common way to add color to your landscape. With that said, having a color scheme is important. To many shades of red, pink and orange can hurt the eye instead of please it. Leigh touches on color schemes and the importance of color in the full video linked below.
2. Shrub Trimming
It sounds like routine maintenance, and it should be! Most yards that look "unkept" could benefit from a good trimming session that would drastically change the overall appearance of the yard. It's also important to not let your shrubs or trees hinder the view from inside, especially if you have a scenic waterfront or territorial view.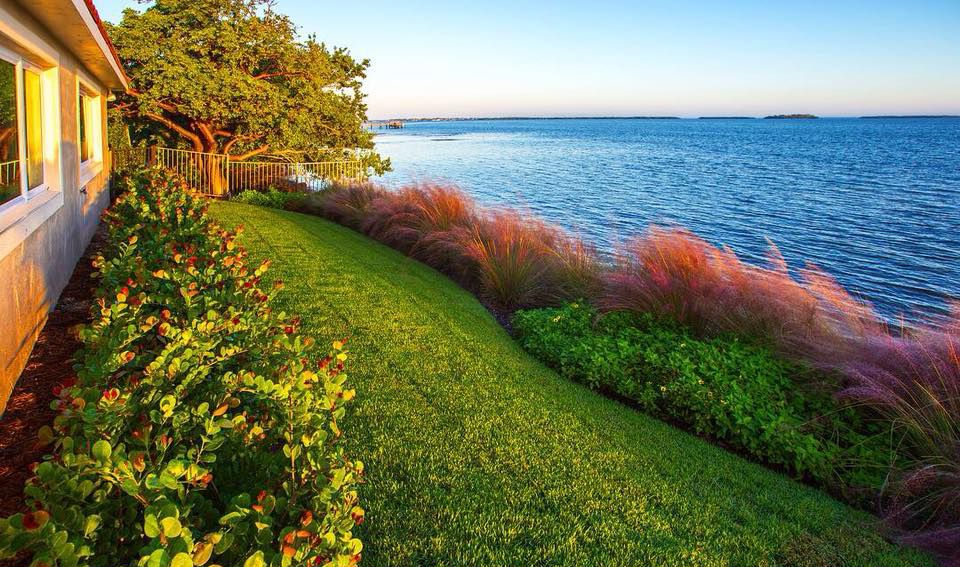 Pro-Tip
Keep in mind your trimming schedule when timing certain things like events (weddings, celebrations), and photos (for real estate listings). It could very well take a few weeks after a proper trim before the plants are ready for photographing.
3. Clean Beds
Cleaning up your flower beds starts with removing weeds. Be careful with the types of chemicals used in removing weeds, as they can be harmful to other areas of your lawn, the native wildlife, and even end up polluting the water through rainwater runoff. Edging is another way to shape up your flower beds. Get creative and use local resources like coconuts or limestones for a clean, simple look that POPS!
4. Mulch
This is a fairly easy project that can be tackled in a weekend. After removing the weeds from your beds, lay down a fresh layer of mulch. In our interview linked below, Leigh talks about a few natural mulch options that recycle things like pine needles for mulch bedding.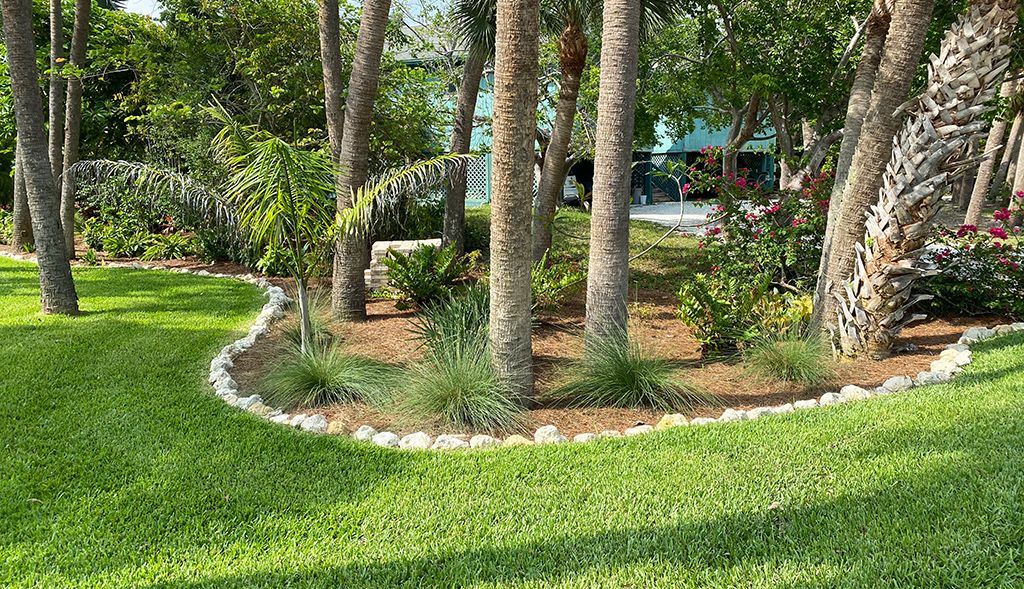 There's More!
Leigh also talks about the importance of planting native plants and trees in your yard - staying away from, and even removing the plants that are invasive to the area. She provides tips on using buffers, rain gardens, containers, and water features within the landscape to create a beautiful yard that helps improve your curb appeal and also your personal use of the yard.
I can tell you that having revamped our own landscaping, our family uses the front and side yard WAY more than we ever did. It's like gaining a private yard that you never knew you had! Take a peek at the other great tips Leigh provides in our full video interview below.
Watch Our Webinar
We recorded the LIVE interview with Leigh. Click "play video" to watch!